Well the poor library is wiped out again. If you don't see any cookbooks on the shelves there, it's because they're all at my house – sorry!
There are library users, and then there are library abusers – Sometimes I can tread the middle line there, but when it comes to new fall cookbooks I take full advantage of my local public library's wealth and generosity.
One thing I like in particular about using the library is the chance to "try before you buy." If/when I find a cookbook with sooooo many recipes I want to make, too many pages to photocopy – that's a pretty good indicator that it would make a worthwhile purchase.
The other bonus of the library is the holds system – it's so easy to fill up my cart on the library's website and boom! all these books are waiting on a shelf with my name. It's just up to me to have a bag big enough (and strong enough) to bring them all home. If you don't already know about placing books on hold – call your local librarian TODAY! It'll change your life.
Now, not all of these are new…that's the other neat thing about the library, they stock a range of years not just all the latest and supposed-to-be greatest like in a bookstore. You'll find other books you might like on the shelf next to the ones you came in for.
OK – enough former-librarian library love-fest. What have I been cooking out of lately? And what's got me excited about a fall and winter of deliciousness?:

Michael Symon's 5 in 5: 5 Fresh Ingredients + 5 Minutes = 120 Fantastic Dinners and Michael Symon's 5 in 5 for Every Season: 165 Quick Dinners, Sides, Holiday Dishes, and More
These two books are pretty neat, filled with very simple ideas for practical, healthy, home-cooked weeknight dinners (without any gimmicks or shortcuts). If you're inclined to overthinking (something I tend toward), such back-to-basics ideas are so liberating on the dinner front. Some examples: Fried Eggs with Tomatillo Cilantro Sauce, Orecchiette with Brussels Sprouts & Bacon, Lazy Meatball Kebabs with Yogurt, Chicken with Spicy Yogurt & Cilantro. We made the Breaded Chicken & Mozzarella
with Basil last night. Symon has a lot of husband-friendly dinner ideas, just sayin'.
Jamie Oliver's Food Escapes: Over 100 Recipes from the Great Food Regions of the World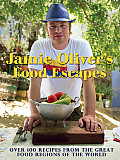 Oh that Jamie! While trying to wait for Jamie Oliver's newest cookbook (Everyday Super Food), I distracted myself by going through this inspiring 2010/2011 contribution to the Oliver empire. I was moved to make the Sexy Swedish Buns – though I made mine slightly less messy and added white chocolate chips.
The New Sugar and Spice: A Recipe for Bolder Baking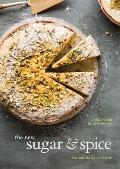 Emphasis here on the spice part of the title – the book is divided into sections by spice, each chapter containing recipes that highlight a certain spice. The usual suspects like cinnamon, nutmeg, and vanilla appear of course. But also pepper, chile, cardamom, ginger, anise, fennel, and saffron centered recipes. It reminded me a lot of the inventive flavor combinations those darling Great British Baking Show bakers dream up each week. I made the Saffron Currant Braid. It came out nicely but lacked loft, by some fault of my proofing or altitude (not a fault of the recipe). I'm sure GBBO's Paul Hollywood would be able to tell me exactly where I went awry. Aye, bread. I live to bake another day.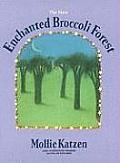 The New Enchanted Broccoli Forest
If and when you need an infusion of Berkeley without actually hopping a plane to California, this book contains all those same feelings without the airfare or the full body scanner. Mollie Katzen is a vegetarian genius and author of the epic Moosewood cookbook (possibly "the most popular vegetarian cookbook in the world"). From this book I made the Chile & Cheese Cornbread (but modified it to fit what I had on hand, and in so doing created my favorite/best cornmeal recipe yet). I'm planning to make the Oatmeal Maple Bread soon (we've got a backlog of baked goods to eat through before I'm allowed to make anything new, sigh), and the Russian Carrot Pie with Nut Crust when our babushka comes to visit.
Nom N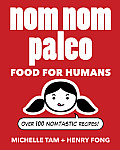 om Paleo: Food for Humans
I found this book totally approachable, incredibly useful for paleos but interesting and informative for non-paleos as well. I've always kind of wondered what actual paleo-dieters eat on a daily basis and this book breaks it down. Better yet, it doesn't focus on the single person – it's truly a cookbook for feeding a family of paleo-eaters, which is pretty special. I'm excited to try the Chopped Liver & Bacon recipe (yes, liver!).
The Best Mexican Recipes: Kitchen-Tested Recipes Put the Real Flavors of Mexico Within Reach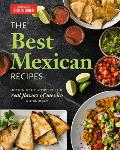 You really can count on the America's Test Kitchen/Cooks Illustrated people. They have a whole series of these compendium cookbooks – offering in depth and comprehensive coverage of Mexican recipes, Slow Cooker recipes, Vegetarian, Gluten-Free, the list goes on and on. The Best Mexican Recipes includes a great chart profiling all the different chiles. I made the Cheesy Stuffed Poblanos last week, and am looking forward to making the Spicy Pinto Bean Soup, Shrimp a la Diabla, Enfrijoladas, and the Ancho-Orange Pork.
Near and Far: Recipes Inspired by Home and Travel
A rather gorgeous volume, I made Swanson's vegetarian Pozole Verde with my tomatillo harvest and later the Saag Paneer to go with rice and Trader Joe's Mini Chicken Tikka Samosas. I substituted firm tofu for paneer – I love the convenience, texture, and consistency of the tofu much more than I love homemade paneer. That Saag was good – such an easy way to eat a pound of spinach! I'm looking forward to making the Carrots & Beans recipe (sounds too simple, doesn't it? But probably another example of simple = delicious).
Mark

Bittman's Kitchen Express: 404 Inspired Seasonal Dishes You Can Make in 20 Minutes or Less
Here's an example of a "try before you buy" book that I now own. Basically I want to and could cook every single recipe out of this book. It is one of the handiest and simplest cookbooks I've ever run across. Just plain full of great and easy to implement ideas. They're written in neat little paragraphs – a lot like how I cook. A few of our favorites so far include Fennel-Orange Braised Pork and Maple-Ginger Glazed Chicken with Pecans (great with sides of wild rice and sweet potatoes).
My Kitche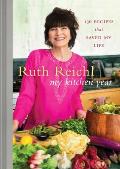 n Year: 136 Recipes That Saved My Life
A rather overly dramatic title, sheesh! These aren't recipes that will reverse terminal illness, or cure suicidal tendencies (though I've never had my magazine pulled out from under me, so I guess I shouldn't judge how suicidal or dramatic that might make a person). I'm super excited about the High-Heat Turkey recipe – 16lb turkey bakes for just 2 hours at 450°? That's worth a try. Also on my to-bake list: Gingered Applesauce Cake with Caramel Glaze, Reichl's Tart Lemon Tart (or maybe just use it's nut-based crust recipe), and New York Corn Muffins. We made the Pork and Tomatillo Stew from this book – it tasted excellent, but photographed not-so-great. Also not pictured is the Sriracha Shrimp over Coconut Rice which we devoured last night and is going into immediate rotation.
Isa Does It: Amazingly Easy, Wildly Delicious Vegan Recipes for Every Day of the Week

Yes, this book has dinner recipes, but I was drawn (not surprisingly) to the baking section. We've made the Lemon-Bl
ueberry Loaf (now one of my top 2 go-to BB bread recipes) and the kids helped us make Rosemary Chocolate-Chip Cookies (minus the rosemary, plus a few M&Ms). They're a very soft cookie, but easy and fun to make. [Side note – steer clear of the VERY disappointing Marbled Banana Bread – there's a very good reason most recipes call for a minimum of 1/4 cup of oil. Any less is just gross.] I'm planning to make the Jumbo Oatmeal-Raisin Cookies to take up to the mountains with us next week, and the Lemon-Lemon Cookies to cut through the pumpkin overload this season brings.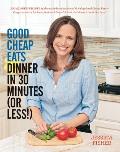 Good Cheap Eats Dinner in 30 Minutes or Less Fresh Fast & Flavorful Home Cooked Meals with More Than 200 Recipes
I'm a big fan of Good Cheap Eats and Jessica Fisher, you may recall my glowing review of her Good Cheap Eats cookbook. This new volume is as reliable as the last – full of easy weeknight recipes that look a lot like how and what I cook on a weekly basis. Plenty of Mexican-at-home recipes if you need direction in that department. I'm hunting down a half can of pumpkin to make her Pumpkin Biscuits, and looking forward to a Greek Beef Wraps with Tzatziki dinner, and a Whole Wheat Banana Pancakes breakfast here soon.
Well! What's your newest and favoritest book to cook out of? Or an old reliable? Jot it in the comments below, please. You know I'll check it out – literally! 😉