Over the last few years, I've been using the Capsule Wardrobe guides from Classy Yet Trendy to guide my seasonal shopping. I have the year-round capsule wardrobe guide and a couple of the seasonal guides, to add some color and pop to my capsule.
I will say that my wardrobe probably isn't a true capsule, because I tend to add things I like whether or not they really fit with everything else. But, a large portion of what I wear on a regular basis is based on these capsule wardrobe guides.
(I do own more cocktail dresses and other special occasion clothes than are really warranted by my lifestyle!)
Recent acquisitions:
I've been coveting these Songbird slides from Birdies (use that link to get $20 off your order) for YEARS, and when these in the Linen color went on final sale, you'd better believe I snapped them up.
The linen color is only available in a few sizes as of this writing, but it comes in several other fun colors. I wear them as house shoes — the fanciest, most ridiculous house shoes you can imagine. And I love them. They make me feel extra.
From J.Crew Factory:
Gray Cotton Wool Teddie Sweater
Long Sleeve Vintage Slub Tee in gray and white
From Banana Republic Factory: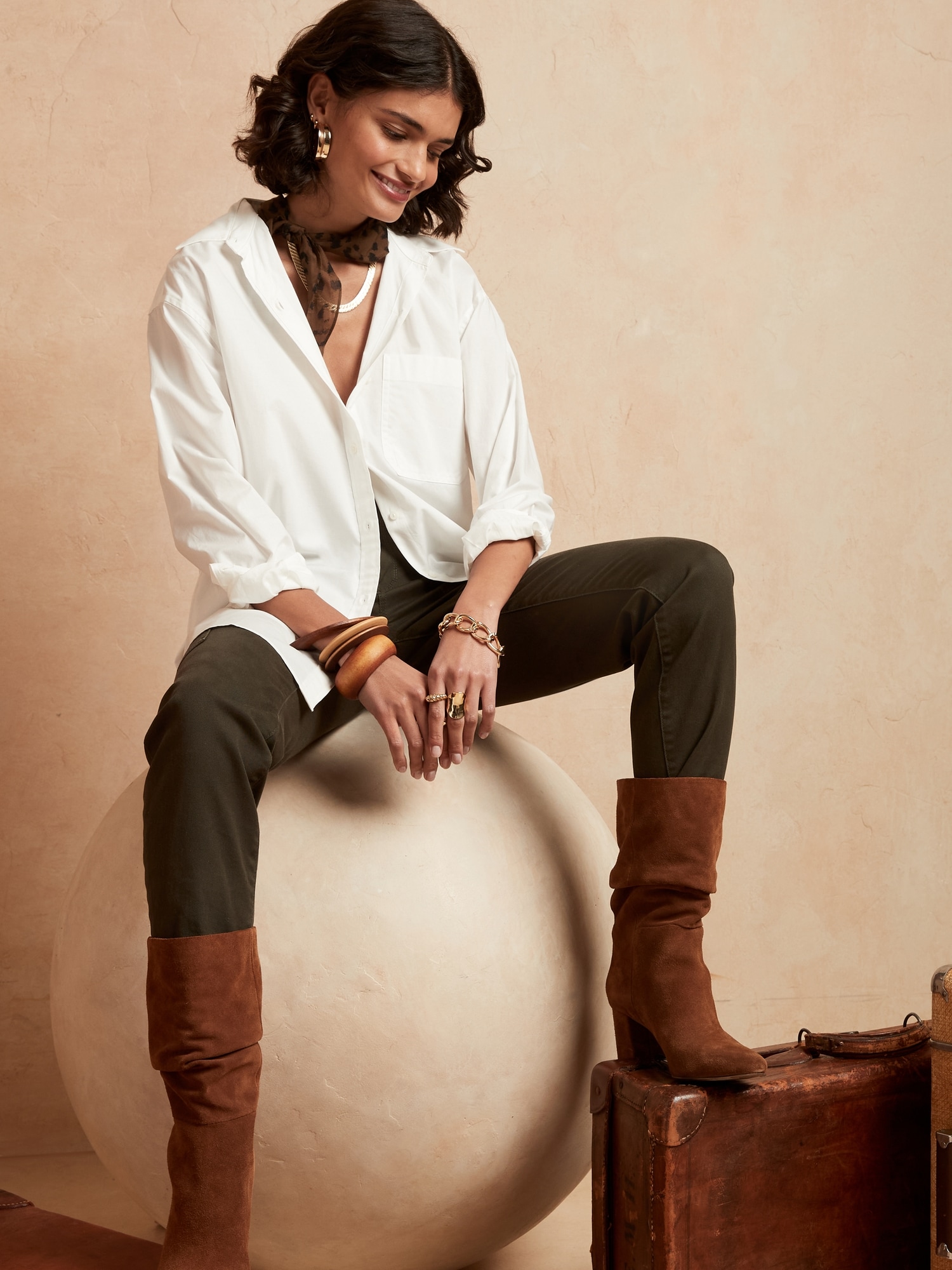 Oversized Cotton Shirt in off-white — really loving that this shirt is TRULY oversized, even in an XL.
Drapey V-Neck Blouse in off white — the XL is slightly tight across the bust. Might try a XXL for give, but it fits well everywhere else.
V-Neck Forever Sweater in light toffee and black — loving these! Easy and comfortable fit.
From Warp and Weft denim:
From Nordstrom Rack:
CeCe Balloon Sleeve Sweater with pearl buttons in ivory — this is very flattering and lightweight; I love the pearl details on the cuffs
NYDJ Black "Sheri" Slim jeans — this brand is a go-to for me
Tahari one-button blazer — this is somewhere between a knit sweater blazer and a more traditional blazer, and I love the heft of it
Marled Gray Madewell Cardigan (similar) — found the one I bought on the clearance rack, but this is similar
Some things on my wish list:
Kim+Ono Washable Silk Plus Size Robe (get $15 off with this link!)
This is an investment, luxury piece to be sure, but I've been eyeing this beautiful washable silk robe from Kim+Ono for a while now. My favorite is this Yuri kimono robe in midnight blue.
Greyson Hero Button-Up Shirts (use this link to get $30 off!)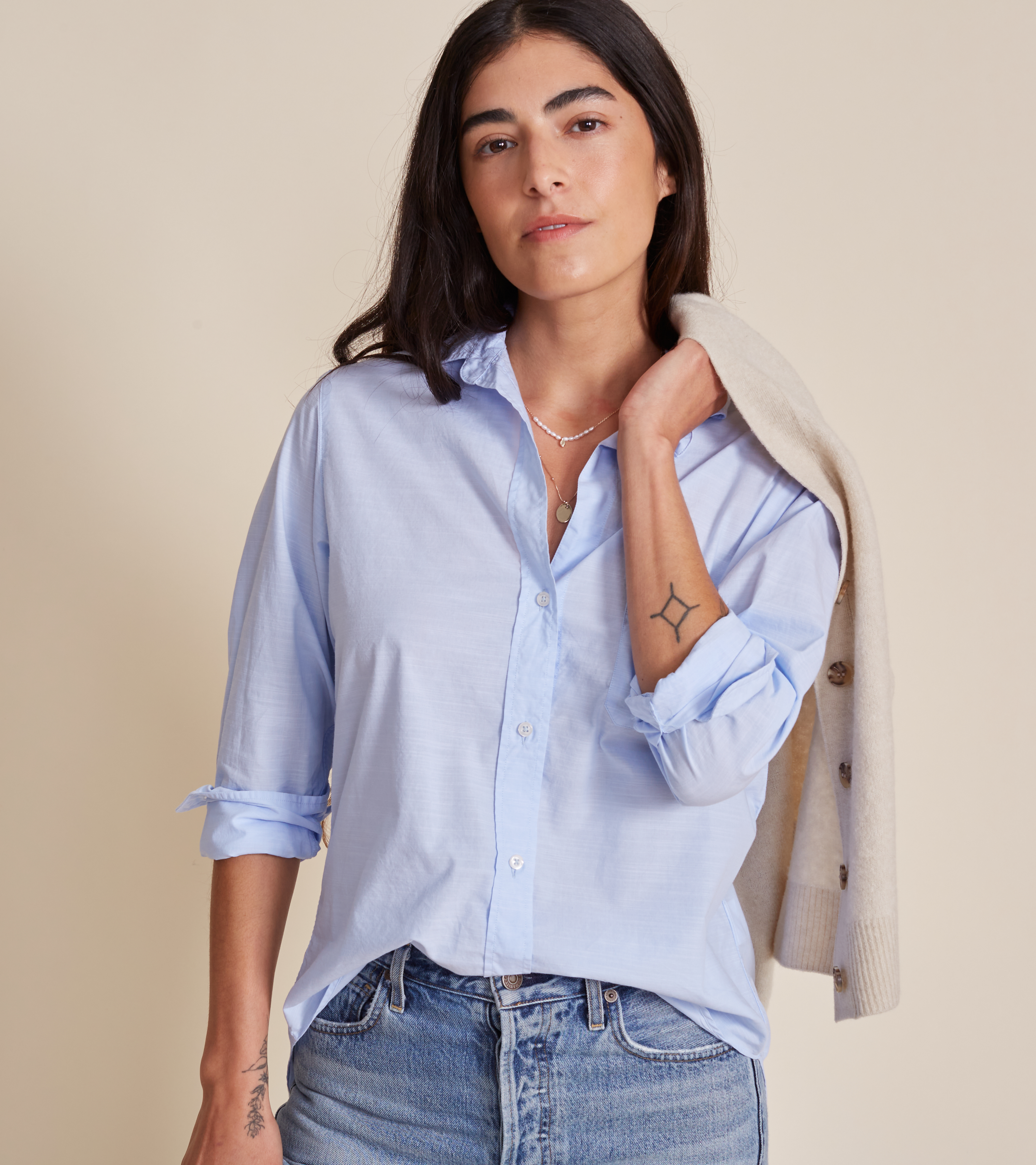 I'm always in the market for the perfect button-up shirt — which is ridiculously difficult when you have a large bust. The oversized cotton shirt from BR Factory (above) is pretty great for a standard white blouse, but I'm still in the market for a button-up chambray shirt. The Grayson site seems to be out of denim shirts right now, but I'm hopeful they will come out with one in the next season or two.
Madewell Brown Medium Transport Tote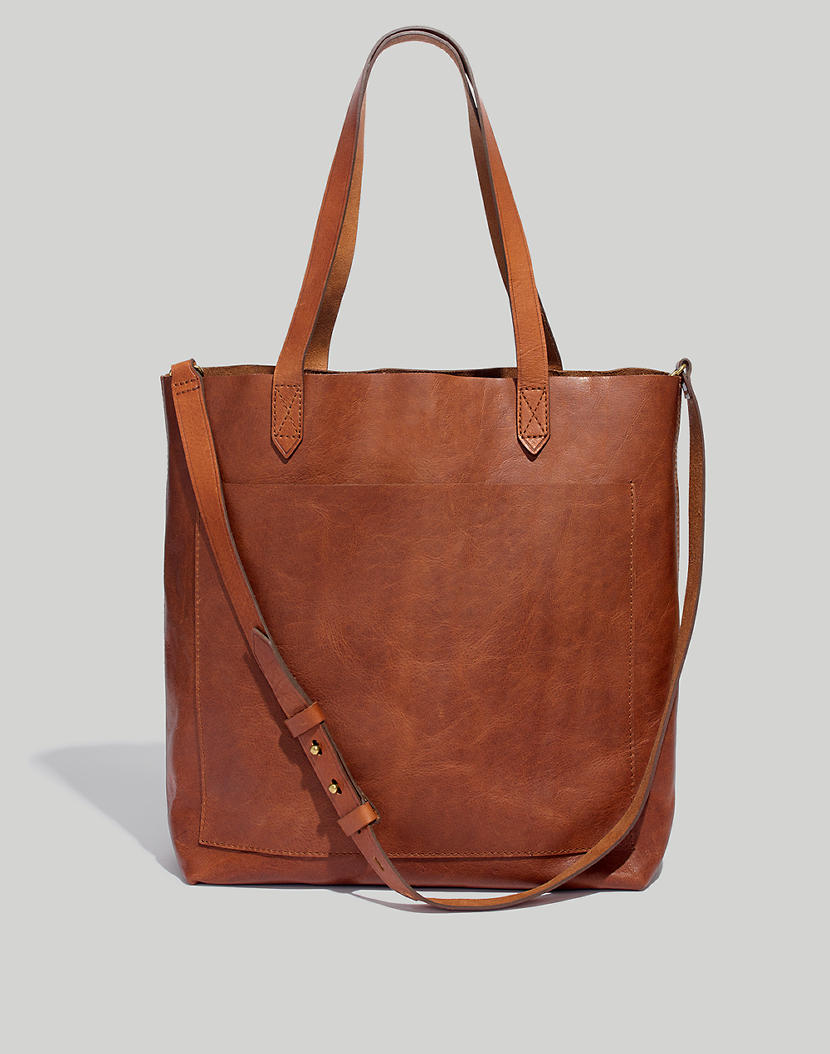 I'm in the market for a classic brown leather tote, and this one (recommended in the Classy Yet Trendy Simplified Style Capsule Wardrobe ebook) is a top contender. I think I want to feel the merchandise before I buy, though, so I'm planning a trip to a physical store.